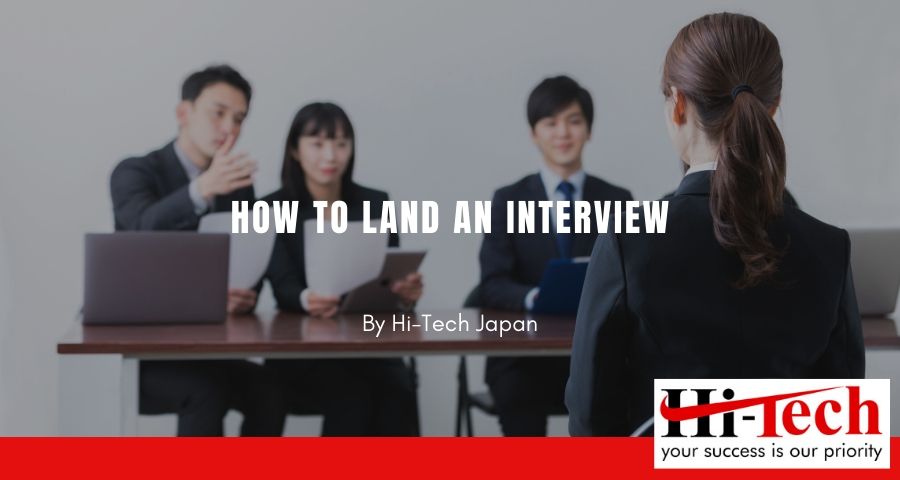 How To Land An Interview
It isn't enjoyable looking for a job, and it is even less fun when you send one resume out after another without hearing back from anyone.
If you haven't been called in for an interview yet, then you probably need to do a re-evaluation of your application materials and process. The following are a couple of important changes you can make to your cover letter and resume to help you land an interview each and every time you send them out.
Follow the Rules
Every job application has rules that come with it. However, if it is something you don't recognize (not to mention following them) then you might be inadvertently disqualifying yourself from job openings.
The most important rules are about job requirements: If you do not have the right qualifications, including experience and education, then you should not apply for the position – until you have completed an accredited MBA program of fulfilled whatever the requisite conditions are.
The job description will contain all of the rules that affect applications. Therefore, you won't have to call the recruiter or hiring manager or ask them for more information to apply.
Review Your Documents
Be aware that hiring managers only read every resume for around six seconds. That means you need to aim to make all of your applications as perfect as you can.
This mainly involves getting rid of any glaring errors, like terrible typos or formatting inconsistencies. However, also try to create a document that quickly conveys your information.
That could involve reorganizing things so that the most important information is on top or including a professional summary. If you are not confident with making changes to your cover letters, resume, and other documents, you should work with a professional review to improve your documents.
Do Plenty of Research
The more that you can learn about a prospective future employer, the better off you will be. Although many people avoid doing research (or can't) on employers until they have an actual interview appointment, it is a good idea to understand the company's culture, history, and brand before submitting your application.
That will allow you to use your knowledge of the company in your actual application documents so you seem even more well-suited for the job position.
For example, if a potential employer takes great pride in its ethical behavior, then you may want to have a professional values section in your resume.
Establish Your Intelligence, Energy, and Integrity (or IEI)
It doesn't matter what is involved in the job or what a company is like, there are always three main characteristics that employers are looking for when it comes to hiring employees for their company:
IEI – intelligence, energy, and integrity.
Your application materials should be used as much as possible to show that your IEI quotient is high. For example, you can describe in your cover letter and example of when you made use of your IEI at a past job.
Keep in mind it is always better showing your qualities instead of telling them, so don't use words like integrity, energy, and intelligence too frequently.
Include a Letter of Recommendation (or LOR)
There are some job applications that require that you include letters of recommendation. However, most of them do not. Including a LOR with your application packet can help you set yourself apart.
The letter will ideally be short and sweet and give a direct explanation of why you are such a valuable employee. If you happen to have a position relationship with a past employer, ask them for a LOR – you will also get bonus points if the employer is interested in hiring you once again.
Know What You Really Want
Employers are able to sense when applicants really aren't into a job. Before applying for any jobs, think about what you really want. Is it having advancement opportunities? Is it reputation and prestige? Is it the opportunity for doing good for the world? Once you really know what drives you and what your interests and values are, you will be better prepared for applying for positions that really suit you – and your passion will shine through for hiring managers.
Make Yourself Memorable
You have just a couple of seconds to land an interview. That means your application needs to really stand out. This doesn't mean sending your resume out on perfumed, pink paper or using weird language and fonts. What you should aim for instead is to be memorable when it comes to your perfection and professionals for the job. There are a few ways you can do that:
Focus not on how you will benefit from the job, but on how you can benefit the company.
Offer links to your social media accounts to establish even further how well-suited you are for the position.
List extracurricular activities or hobbies that contribute knowledge or skills that are useful to the position.
Provide examples of past work, which includes projects where you won accolades or awards.
If you don't know where to start you can also contact us to improve your resume and to find job opportunities in Japan. We will take care of the job search based on your skills and expected career.