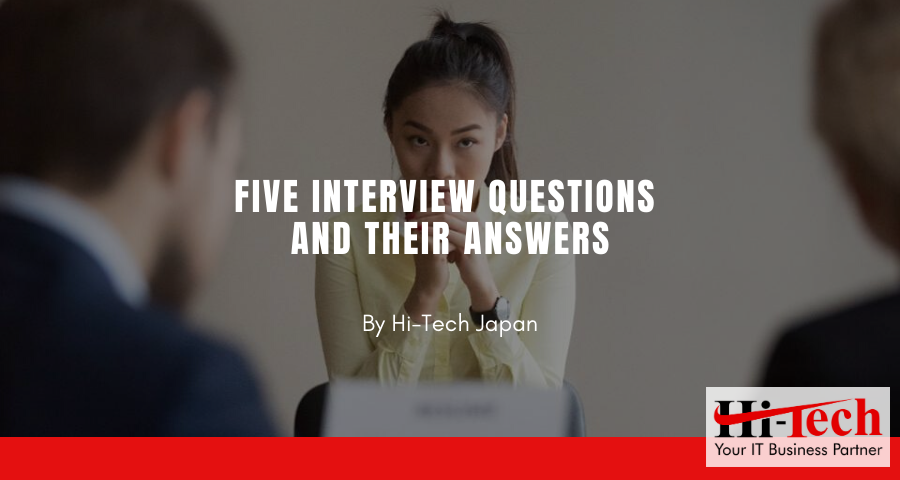 Five Interview Questions And Their Answers
The questions below revolve around the most important information all hiring managers want to know about you or any candidate. The questions are generally about; who you are, what you are good at, why you are a good fit for the job, and so on. However, you may not really be asked exactly in these words, but having answers to them means you are prepared for the interview and any other question the interviewer throws at you.
Question One: Tell Me About Yourself?
This question seems so easy and simple to answer. However, a majority of people do not prepare for it, and it is one of the most important ones. With this question, the deal is not giving your complete employment or personal history; rather, consider giving a summary or patch. It should be precise and compelling, showing why you are the right person for the job.
Lily Zhang, who is an MIT career counselor and Muse writer both recommend using the present past and future formula. As such, you should talk a bit about your current roles (do not forget to include big achievements and scope), then provide some background to how you got there (they should be relevant), and then dive into why you want or applying for the role.
Question Two: How Did You Hear About The Position?
To many, this question seems harmless; but in actual sense, it is an opportunity to stand out and show your passion and connection with the company. For example, if you got to know about the position through either professional contacts, friend, or a person working in that company, name that person and mention why you were excited to learn of it. If you knew about the position through articles, events, or social media posts, share the information.
Question Three: Why Do You Want To Work At This Company?
This is a question that should not have generic answers. Remember, if your answer makes you sound like any other candidate, then you will lose the position or not stand out from the rest. According to Zhang, one of the following four strategies will work.
• Do the research and point things that make the company unique and appealing to you
• Talk about how you have watched the company grow and change since the first day you heard of it
• Focus the company's opportunities and how you can contribute to it
• Share what made you exceeded from your interaction with the employees so far
It does not matter the route or option you decide to follow; it is important to be specific. Remember, if you cannot figure out the reason you want to work for the company, then the chances are that you are not going to be considered for the position.
Question Four: Why Do You Want The Job?
This is a question that is always asked because the interviewers want to know your reasons for wanting the job and if you have a passion for the job. For this reason, it is paramount to have a great answer. The best way to tackle this question is by identifying key factors that make the opportunity a great fit for you. For example, you may talk about customer satisfaction and the way it makes you feel when you solve problems other people have. After this, share why you love the company and how you want to be part of it.
Question Five: Why Should We Hire You?
This is a question that looks straight forward and yet intimidating. However, when they ask this question, you are in luck. There is no better opportunity for you to sell yourself and the skills you have. Your answer should cover three things:
• Your ability to do the work and deliver great results
• Your ability to fit in with a team and culture of the company
• How you are a better hire than any other candidate
We hope it helps you get a grab of concepts to not forget during your next interview.
For more position in Japan, please have a look at our active positions.
Hi-tech Japan Team